This wreath simply shouts "Welcome to Spring!" With its big fabric flowers and jaunty little bow, it helps to usher in the three days of "spring" that we get here in Arizona. (That isn't a fair statement, but our skin-searingly hot weather is right around the corner.)
I got my inspiration to create this wreath around Christmas time. We had a craft day at church and someone had designed a wreath like this using Christmas fabric. The simple design was a set of three concentric circles with a small brad in the middle and a bow at the top around a grapevine wreath. I modified the Christmas design (which I have not finished yet) in the following ways:
I changed the circles to flower shapes.
I used larger brads in three sizes, the largest were 1" in diameter.
I added a leaf shape to compliment the flower shape.
I placed my flowers on an 18" diameter wicker wreath.
Here are the directions for making your own Flower Power Wreath:
18" wicker wreath ($1.00 @ the dollar store)
10 different fabrics for flowers (I purchased 1/3 of a yard of each.)
1 coordinating fabric for leaves ( I used a remnant, but I think you'll need about 1/2 a yard.)
Here is the fabric formula for the flowers:
1 chenille, 3 felt, 2 gingham, 1 polka-dot, and 3 prints
(I did not follow this formula with mine. I used 2 chenille, 2 felt, 1 polka-dot, 2 stripes, 2 prints, and 1 solid.)
60 brads (They can be different colors, shapes, or sizes. There are buttons in the picture, but I chose not to use them.)
1 1/2 yards of ribbon (double-sided)
Hot glue gun and glue sticks (I needed 5)
Flower patterns
I made the patterns for the flowers by choosing some clip art shapes that I liked and then sized them to what I wanted. I printed them out and then cut them out of craft foam.
I don't think I liked the foam patterns that much. They tended to slip around a lot. I would suggest making the patterns out of felt or chipboard like these:
These are for an upcoming project. The chipboard was again recycled from here.
Next cut your shapes. I used
pinking shears
on the leaves and small center circle of the flowers. I used regular scissors for the other shapes. I could cut several shapes at a time with the thinner fabric, but I had to cut one at a time with the felt and chenille. You don't have to be extremely precise when you are cutting because the finished wreath is intended to have a haphazard quality about it.
Here is a quick lesson on pinking shears.
I have a gentleman that comes to my fabric store once a month to sharpen scissors and knives. I brought him my truly pathetic pinking shears that I have had since I was about 10 years old. They did more squeezing the fabric out of shape that cutting. I thought that they just needed to be sharpened. He took one look at them and told me that there was nothing that he could do to make them better. They were poorly constructed. He told me that I needed to spend at least $45 on a good pair of pinking shears and that even then, I was not guaranteed to have a good set. I guess they are very difficult to manufacture. He suggested that quality brands are
Gingher
and
Wiss
. Then he said to test them immediately and bring them back if they don't work. (I got a set of Gingher pinking shears for Christmas, and they work beautifully.)
Okay, back to the project at hand. It took me several days to finish all of the cutting, but that is because I have a toddler who is potty training. You could get it done much faster. I kept the shapes separated by color in sandwich bags to keep them clean and organized until I was finished with all of the cutting.
There is my helper's leg.
Now it is time to assemble the flowers. I began by laying all of the large flowers out on the floor. (You can use the table, but I like the floor.) Place all of the medium shapes on top of them...
And the smallest shapes on the top of them.
Don't repeat colors throughout the flowers. You can see that no two flowers are the same.
You can see the three different sizes I used.
Lay out the brads on top of the flowers. I used the largest brads on the thickest flowers (felt and chenille).
Add a leaf to the flower, and use scissors to punch holes through all four layers of fabric. Use a cutting mat for safety and to protect your carpet. (The white bumpy chenille was very difficult to punch through.)
I used my very sharp scissors.
Push the brad through the hole and open the prongs to secure the flower together.
Mary, Mary quite contrary, how does your garden grow?
To finish your wreath, set out your piles of flowers, ribbon, glue gun, and extra glue sticks. I kept the flowers grouped by the color of the largest flower.
Slather a generous amount of hot glue on the backs of your flowers and stick them to the wreath.
Sorry for the blur. If this looks clear to you, see an eye doctor!
I began at one point and then worked out from both sides. I made sure that no two large flowers had the same pattern next to one another. Place the flowers close together so that they have a bunchy three-dimensional look.
Tie a simple bow or a fancy one. Hang up your project and admire your work.
Light off.
Light on. There is the head of my helper.
Love it!
This would look great on my door, but I decided to hang it from my sconce at the last minute. Whatever, it is versatile. Have fun making your own Flower Power Wreath and bringing spring into your home!
I am linking up to Quilt Story and other great parties! Click
here
to see a complete list.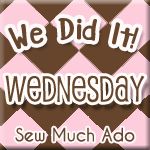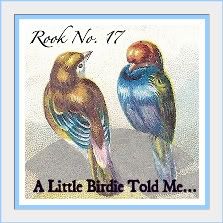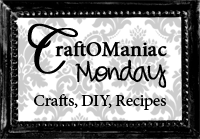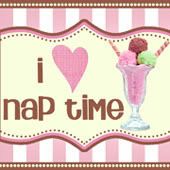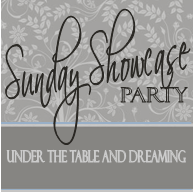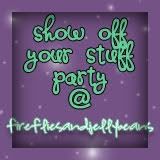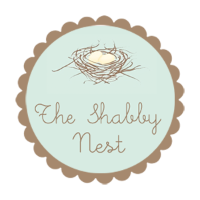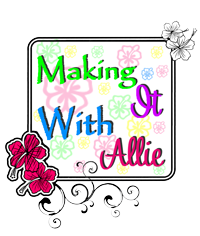 href="http://www.katiesnestingspot.blogspot.com" target="_blank">